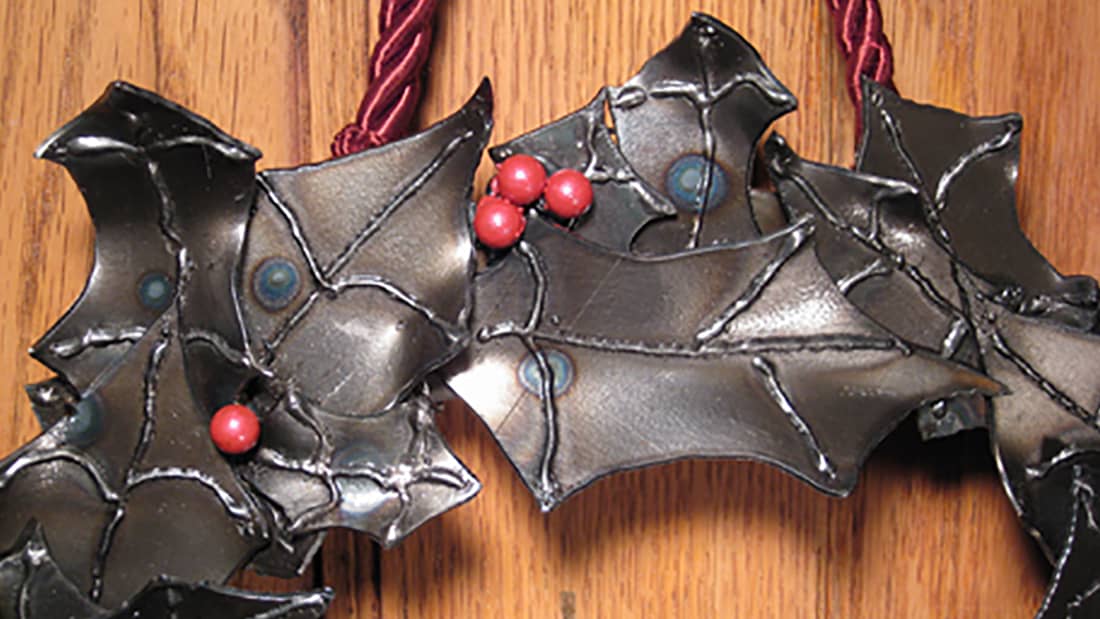 The perfect, unique gift handmade of cold steel – how cool is that?
What began as a big day for retail store bean counters has evolved into a mega-shopping holiday for the rest of us. Every shopper is looking for great deals and the must-have gifts to give their loved-ones.
While designer sweaters and flat screen TVs are nice, they're not exactly unique. Perhaps a custom, personalized gift made of steel is what you're looking for. Any style and in any price range, you can give your favorite people something that will stand out and be remembered for dozens of dysfunctional holidays to come.
When it comes from the heart, it's always perfect.
Let's get back to giving gifts with heart, meaning and love behind them? Imagine giving a unique, personalized present that will last a lifetime and generate a heartwarming feeling every time they look at it? A lot like that ornament you made out of a school milk carton in the second grade for your mom. And she still has it!
Custom metal gifts: Hard to find. Hard to the touch. Impossible to forget.
Here are just a few of the things I've made for previous clients. Want something not listed? Let's talk.
– Metal Flowers
– Steel Pictures Frames
– Metal Wine Bottle Holders
– Steel Belt Buckles
– Metal Wreaths
– Metal Gift Boxes
– Metal Peppermint Pig Hammers
– Steel Tables
– And that's just the beginning
If you can draw it or describe it, I can make it. And each piece can be personalized with the recipient's name, lucky number, wedding date, you name it, hidden in the design that will make it uniquely theirs which will make it that much more special.
Black Friday, Steel Saturday
So sleep in on Friday and spend your time Saturday actually thinking about those on your list and then let me know what you'd like me to make them. Custom, hand-crafted metal pieces do take some time to make so don't wait till the last minute to let me know. I may be busy finishing up this nice milk carton ornament I've been working on!