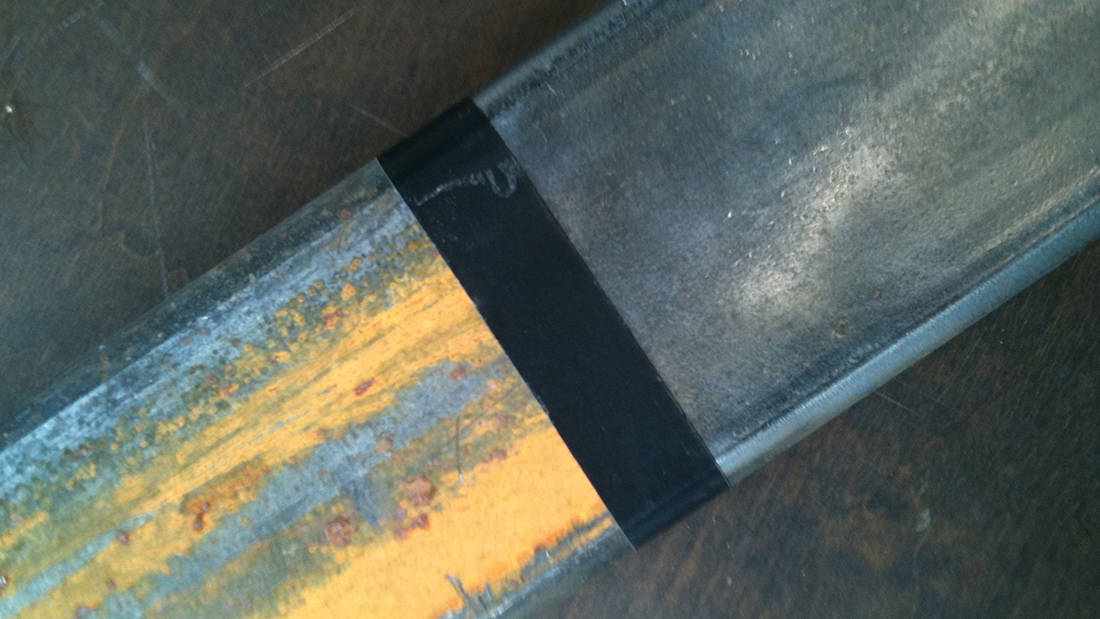 You spend good money on a piece of custom steel furniture or steel art – a gorgeous piece if you get it from the right person! So it makes sense you would like it to last a few years or centuries.
There are a few different products you can use to fight off the persistent and dedicated Ol' Rusty: Paint, Powder Coating, Bee's Wax, or Acrylic Urethane to name just the biggies.
Don't hide your one-of-a-kind, custom steel piece with off-the-shelf paint
Paint is very effective – I mean they use it on cars, don't they? It seals the steel, keeping out the air and water that do the damage, but at what cost? The beautiful silvery steel gets hidden beneath all those coats of opaque-ness. I mean, if you're going to have a painted piece of furniture, you might as well have some of that particle board, disposable, Swedish stuff.
A big deal but not a good deal
Powder Coating is like paint's cousin…on steroids. It's an elaborate process that uses electrically-charged material that adheres to the steel and then it's baked with an end result that is similar to paint, but with a slightly different appearance and texture. It's a popular technique used on patio furniture. It comes in almost every shade imaginable, including clear! That way the steel's beauty can shine through. The downside of this option is the process. The machinery needed to do it is extensive and expensive, so unless you're producing 1,000 units of the exact same piece, it doesn't make sense economically.
Mind your own Bee's Wax
Bee's Wax – the old standby. It's natural, cheap and easy to use. Its only shortcoming is its durability. On a piece of wall art that doesn't see a lot of traffic it would be fine, but on a coffee table where people put their feet on it all the time – like what I'm doing right now – the wax would need to be reapplied continuously. Kind of like your Aunt Roxanne's upper lip. Not pretty.
The best solution is clear.
Which brings us to my method of choice: Acrylic Urethane Spray Coating. This is the same stuff that car painters put on their pimped-out rides after that final coat of Candy Apple Red. It's clear, extremely durable and lets the steel's beauty shine through. It's a bit tricky to apply, but the end result is unmatched. And that makes my clients happy and that makes me ecstatic.
I tell my clients, "Don't take any shortcuts when it comes to protecting your investment. Because I didn't take any shortcuts in creating it."